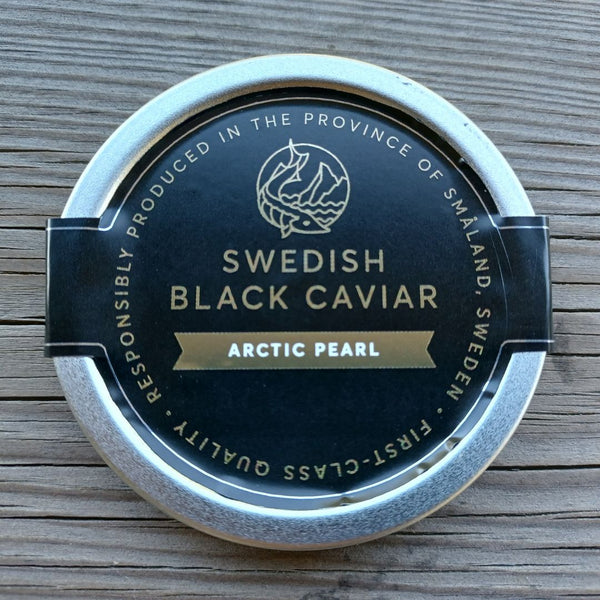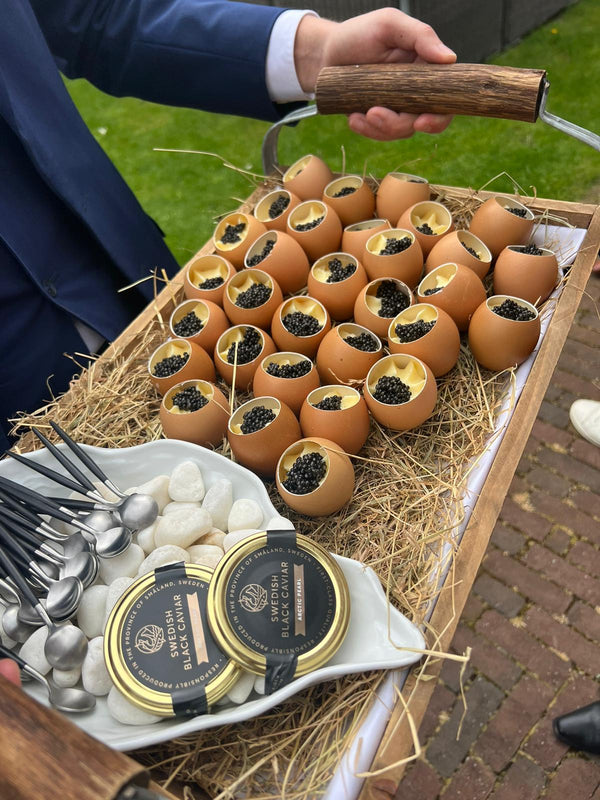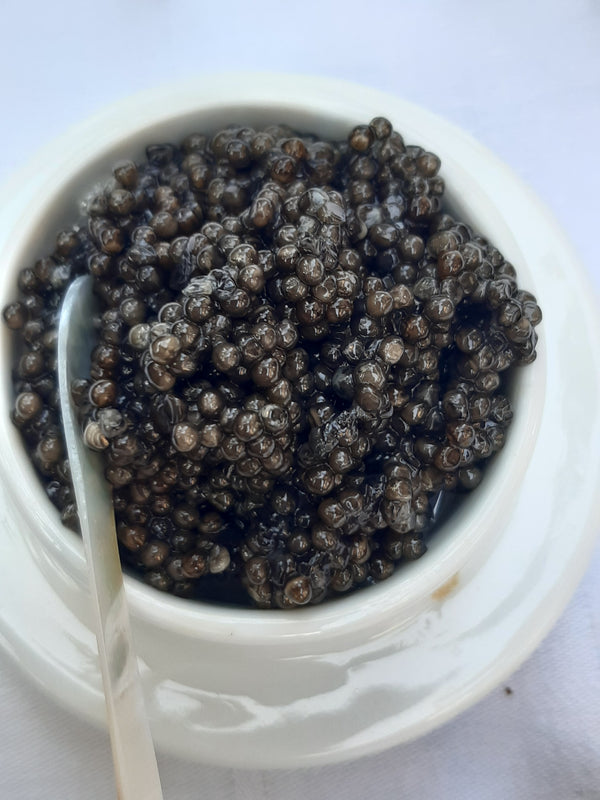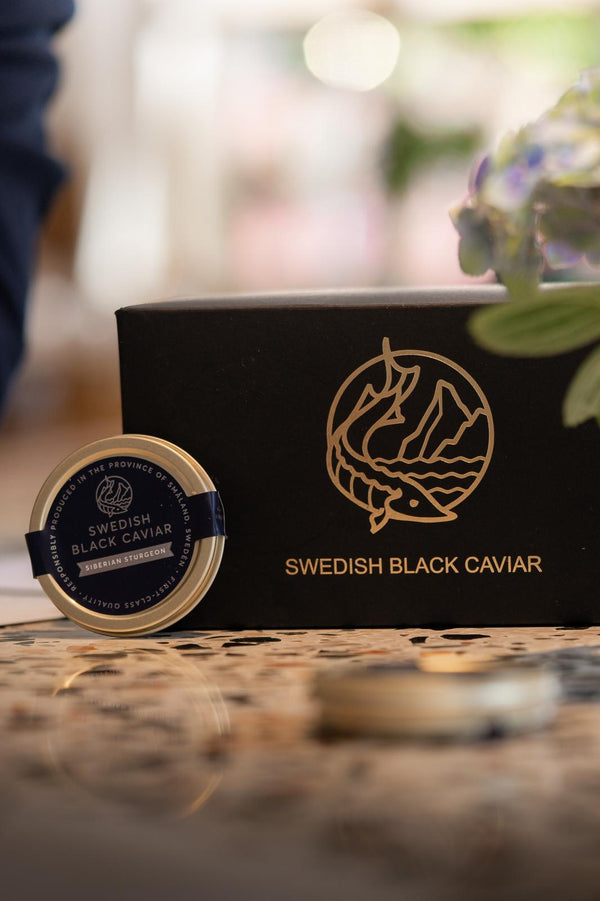 Arctic Pearl as well as Arctic Tradition and Arctic Silk are made on it
live-harvested rum from our Siberian sturgeon (Acipenser Baerii).

We stabilize this caviar using a unique method without heating. The rum grains have a poppy integrity and don't release all the flavors at once. Here, as in the product brother "Arctic Tradition", a mineral ocean with a toss of fresh oysters is found here, which is broken off with our lovely buttery, creamy nuttiness and a substantial wave of umami, and furthermore a long aftertaste of umami. The salinity is 3.7%.

Live-harvested rum grains are larger in size than the corresponding grains from
butchered fish. The best-before date is approximately 6 months from the production date given a storage temperature of no more than +4 degrees Celsius.

Contents: sturgeon rum (96.3%), salt (3.7%).
Nutritional value per 100g: Energy 794kJ/190 kcal, Fat 10g (of which saturated fat 2.7g), Carbohydrates 2.9g (of which sugars 0.3g), Protein 21.8g, Salt 3.7g.
0-2 working days delivery time directly to your door throughout Sweden
Deliveries usually take 1-2 working days, but can be faster if you live in Stockholm and order before 11.00. Then you get your caviar already the same evening.
Some addresses may exceptionally take 3-4 working days. Then of course we still make sure that the cold chain is maintained all the way to your door.
We send out the packages around lunchtime every working day of the week, except in cases where the package risks being left at a terminal over the weekend. If you order before 11 a.m. and live in the Stockholm area, you will almost always receive the package already the same evening (5-10 p.m.). In the rest of the country, you will receive it the next day.
To some slightly more distant destinations, however, it can take 2-3 days. However, we make sure to always dimension the number of cold blocks and thickness of the insulation according to the transport time.
We use different shipping companies depending on where the customer lives in the country. The caviar cans are usually sent in corrugated cardboard boxes filled with cooling elements and temperature insulation layers in environmentally friendly sheep's wool. Styrofoam boxes are only used in exceptional cases.
A so-called "tracking number" is usually obtained from the carrier so that you can follow the shipment's route to your home.